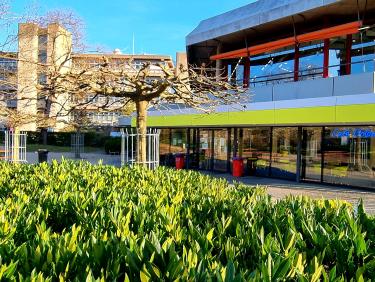 In teaching, the new faculty has been launched with the interdisciplinary bachelor's and master's degree program in molecular biotechnology, the state examination program in pharmacy, the master's/PhD program Matter to Life as part of the Max Planck School of the same name, and the master's degree program in computer engineering. Currently, 862 students are enrolled in the subjects of the faculty (WS 22/23), 238 students have started their studies in these subjects in the academic year 2022.
Links
Computer Engineering - Master
Students of computer engineering study the architecture, design and realization of computers, communication networks and embedded systems on the hardware level and the creation of hardware-related software.
Matter to Life - Master
The Master's program Matter to Life is offered with a focus on "Molecular Systems Chemistry and Engineering" at Heidelberg University and "Complex Systems and Biological Physics" at the University of Göttingen. Following this, a direct entry into the PhD program in Matter to Life is possible.